Nadine Lustre finally made a comeback to the music industry on Friday, June 23 with a brand new, nature-grounded, and heartfelt single entitled Overgrown. Longtime Lustre fans have awaited this release since her previous releases with Careless Music. Since deciding to focus on her business endeavors and filmography, Nadine has remained absent from the music industry for two years.
Lustre was prominently known as one-half of the mega love team "Jadine" with James Reid. They starred in multiple teleseryes and movies together for several years until their eventual real-life break-up and consequently, the end of their reign as a showbiz power duo.
Prior to this split that shattered thousands of fans' hearts, Lustre and Reid made some timeless music as a pair, with some songs such as Hanap-Hanap and No Erase still managing to trend on TikTok over the past few months.
However, Lustre made it clear she was going into the year with the intention of making a name for herself in both the music and film industry. As shown by her entrance into the horror genre with her film Deleter in January, comfort zones were now out of the question for Lustre. She has left Careless Music, of which one of the founders is her former showbiz partner, and collaborated for the first time with WILD Entertainment, a South Korean company with teams operating across Singapore and Los Angeles. Fans from across the country have been anxiously waiting to see what Lustre has up her sleeve away from the comforts of familiarity.
Read on to unravel the single that's pushing Nadine into the musical limelight once again.
Overgrown in general
Nadine sings about growing up in the spotlight as she started out as a child star. Gone are Lustre's days of pigtails and pastels as she switches these out for more mature imagery, such as the forces of nature growing over her body. If you think about it, this is not far off from the message Lustre has been pushing for her listeners, which is why the bold visuals Lustre created as cover artwork work so well for the entire release. Risk-taking as a priority was never as evident as it is now, and it paid off as it sets Lustre apart from many other artists attempting to make a name for and by themselves.
Lustre's sweet vocal chops have worked satisfyingly well with her previous music with Reid and have done well to solidify her romantic-comedy movie soundtracks as iconic. The way Lustre sings is reminiscent of Sabrina Carpenter's because i liked a boy with the rising falsetto's and the shared vocal tone. Nonetheless, Lustre showcases her vocal versatility, which always leaves an imprint, whether the song is about surface-level kilig or the pains and trials of growing up in the public eye. The rapping, as an unexpected vocal direction, gives a remarkable sense as if Lustre was calmly explaining to the listeners what exactly happened while she was growing up in her formative years.
Growth with gratitude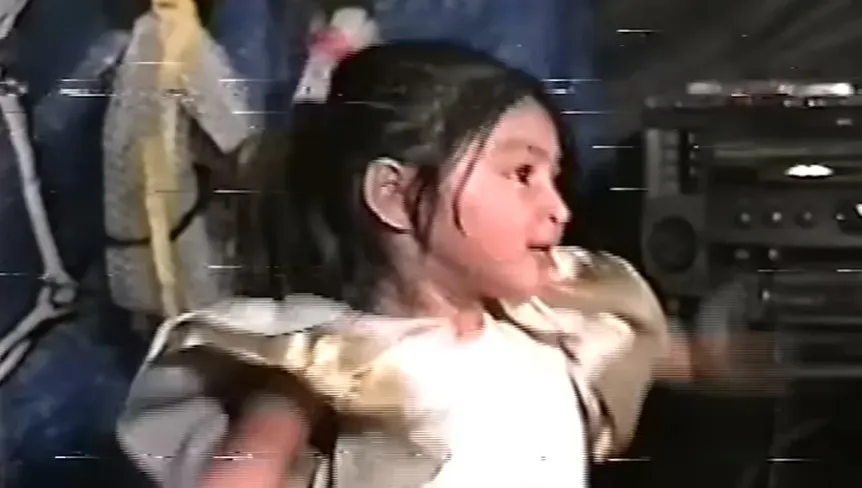 (Photo courtesy of Nadine Lustre/YouTube)
The lyrics are a window that shows a glimpse of Lustre's life since childhood. It is not a life the rest of us mere mortals can relate to at all, but with the way she tells her story, we can all somehow resonate with the struggles of growing up and having to go through storms to see the light.
Lustre declares she was "raised by a camera flash," implying that she had a unique kind of childhood that not very many people share, and she was probably guided by what the cameras wanted, not completely by what she wanted ("I had this dream since I was 10"). She then goes on to reveal that she was "changing with the seasons," as if she was always morphing into what would be expected and predicted from her by her audience
"20 to the top" shows how she became even more famous in the showbiz industry as she grew up in the public eye. Something about the way she sings sounds like falling raindrops, making this part cohesive with the theme of nature that the song has been building upon.
It is already clear that Lustre aimed to present how her life has been so heavily influenced by the industry she has grown up in. The creative decision to rap these verses gives a serious tone to the story and justly symbolizes that Lustre will not be playing around anytime soon with the way her life will proceed from now on. This is the kind of maturity, wisdom, and perception that will make Lustre rise even higher, but on her own terms, not that of the population she has been aiming to please for so many years.
The flaws of fame
One of the more interesting lyrics of the track is "I think I made it, crying got me going places." It lets us ponder whether she was able to succeed because of her breakthrough acting roles or real tears because of real heartbreaks. It could be both, and that is what makes this line so clever. It is a perfect fit for Lustre's specific arc as both an actress and a woman.
Lustre shows she is no stranger to the lows that the universe can bring with the lyrics "I was saying all my graces, now I'm watching the lights go on." Being famous does not guarantee a perfect life, and Lustre seems to be very much aware of this fact. It is followed up by the chorus where Lustre sings "Even though the rain is gone, I'm a little overgrown." It encapsulates her character development in real life outside of the roles handed to her.
This line alone carries the overall message, which is that Lustre has finally left stagnancy even after the rain has done much damage to wash away her character and individuality. As the story progresses in the eyes of Lustre, we gain more and more insight into the hurdles of life she has grown accustomed to and what she has learned along the way. If you remove the glamorous lifestyles and the well-known network of celebrities, we can see a little bit of ourselves in the singer-actress.
Speaking up without shame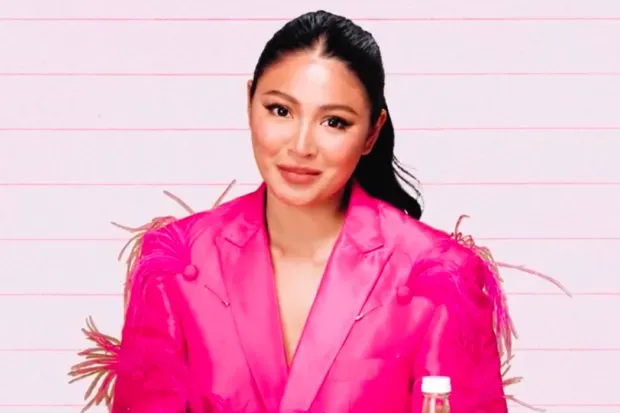 (Photo courtesy of Nadine Lustre/Twitter)
Lustre is known for not holding back her tongue when confronted with serious issues, such as people questioning her relationships or even the country's fate ("All that **** that I said, it was worth it."). This is an interesting take on baring one's mind, and it would have been thrilling to know just what Lustre could not hold back from speaking up against.
"I learned to think before I talk" shows the gravity of Lustre's words, and a public figure should know no less. This is yet another piece to the puzzle of how Lustre has bloomed into womanhood and what she should do to remain classy as ever.
The most telling part of the song is the pre-chorus ("20 to the top, 20 something down in the deep end"). As a woman about to enter her thirties, Lustre shows that she still has so much to offer. As any quarter-life crisis goes, these are confusing, rattling, and outright frightening, and Lustre is no exception to these feelings. Given her recent stories about the state of her mental health and what she has had to deal with after her loveteam breakup, it is understandable and, in fact, relieving that Lustre has also dealt with something any woman in her mid-20s would have had to undergo. However, she doesn't let these define her with "Dance with my demons on the weekend." Ultimately, she chooses not to give her demons the time of day and instead has fun and goes with the flow. With just a few lyrics and a quick look at the experiences Lustre has had, so many pieces to the puzzle of her life can be put together, and the final picture is mesmerizing.
The second verse is where she starts to address the power of being Nadine Lustre in this day and age ("Wouldn't recognize me if I was you"). No more, no less, the star is basically saying how no one in the industry is doing it like her, and it is the layer of confidence that boosts and elevates the song.
However, Lustre could have equipped the chorus with more than just four lines. A couple more metaphors related to the forces of nature would have created a stronger glue to ears as opposed to repeating the same lines with varieties in production at different points during the track. The production and underwhelming chorus coupled with clearer enunciation could have done more to highlight the lyrics because the song, at mundane times, felt like a train going on and on without any intended destination. The section of the track towards the end failed to elevate it and only served to lengthen its run. A bridge that starts the climax of the song would have been lovely, but sadly, Lustre misses the opportunity. It's little lapses like these that hold back Overgrown from its full potential.
A homage to her 20s
(Photo courtesy of WILD Entertainment)
Unlike some of the love teams from her time, Lustre avoided staying rooted to the same old tree and successfully proved that she was so much more than just one-half of a whole. Lustre is her own whole, and she can definitely grow on her own.
Without much difference from what Liza Soberano has been standing by for some time now, this release only cements the phenomenon that love teams in the Philippines, especially when they have been going on for years, can stagnate an artist's growth. If Lustre's goal was to show that she can shine without a partner, she has definitely made the right choices.
After 20 years in the showbiz industry, Lustre shows us that she is ready to take on her 30s era, while simultaneously giving us a taste of what it is like to grow up gracefully, purposefully, and resiliently, just as she has.