"'Wag mo nang isipin yun," is what I heard from my father upon learning that I went from 2nd to 4th place in my elementary school's academic rankings. He was calm and did not show any tinges of disappointment. Instead, he gently put me on his lap and told me that it was okay.
He affirmed that I was good at a lot of things at a young age and that I should redirect my focus on that instead. It was comforting to hear that as an 11-year-old who failed to sustain her academic rank. It was just a simple saying then, but trust me when I say that I live by his words
Growing up, I instilled in my mind that everything should be in control. I had a knack for getting my hands on where it shouldn't be to the point of mental exhaustion. When something goes awry, I'd spend my days trying to solve something then lose my mind if I fail. After all, the satisfaction is fulfilling when all else is accomplished, right?
But what seemed fulfilling turned out to be a gradual establishment of a toxic habit–in which I expect myself to always be in control. As we grow older society expects us to do more, socially and inevitably. However, there were lapses inevitably committed along the way which only led to frustration and disappointment–things I did not expect to occur.
It was valid then–I was young, enthusiastic, and had all the time in the world. However perfectionism and the desire to control things only exhausted me. It wasn't helping that I continuously dwelled on what happened. I later drowned myself in regrets and what-could-have-beens.
It's not an unknown fact that you cannot control the past. What happened, happened. But younger Jianne was too perfectionist and idealistic. She continued to douse herself with regrets and beat herself up thinking she could've done better. It may be true, but what can you do? That's life. Ganoon talaga.
But then again, what did she know? She was naive. Good thing, life taught her better. It wasn't the smoothest lesson, but she learned. We learned to do better.
The girl who exhausted herself overthinking is now a woman who learned to choose her battles. It's not because that girl is afraid, but because she chose to prioritize her sanity and peace of mind. She learned how to let things go and let them course themselves through life. It is the growth and maturity that led her to swallow the pill that there are things uncontrollable—that they're out of her hands. This helped me even more as I tried to survive the pandemic.
In 2019, I could say I was starting to live my life the way I want it to be. I was a volleyball player for my Faculty in the Thomasian Goodwill Games, I was starting to go out more, and making more friends.
All the what ifs, the what-could've-beens shattered me as I lived my supposed prime years boxed in my own room trying to protect myself from the virus. There were countless breakdowns as I thought "I should be training in Bombers as of now," "I should be in St. Raymund's right now but instead I'm listening to my professor through my iPad."
These thoughts constantly clouded my mind that eventually led to a burnout.
I had no choice but to do what I could with what I had then. However, what was supposed to be a way of surviving the pandemic accidentally became a way of living.
It's valid to feel regret and be upset about it. What could've been the best years of my life was taken from me. It is natural that I regret that things went differently. However, I can't dwell on that because there's nothing that could be done about it.
Life goes on.
Referencing the song by BTS, "Another day will come as if nothing happened." It's how life is, it continues no matter what, and living life with regret is something that I realized I shouldn't be doing because it's something that is out of my control, it is something I can't alter.
Spending the majority of my college life in my room instead of being on campus is something I regret–I feel like I was robbed of one heck of a college experience. Now that I have exited the Arch of the Centuries, I feel wistful roaming around the University thinking I could've experienced this more.
If I can talk to 18-year-old Jianne, I'll tell her to roam around the campus more and appreciate what she can most especially because 21-year-old Jianne was robbed of that.
It has been six years since I entered the University as a 15-year-old probinsyana, yet somehow, I still feel that those six years aren't enough. I still want to stay.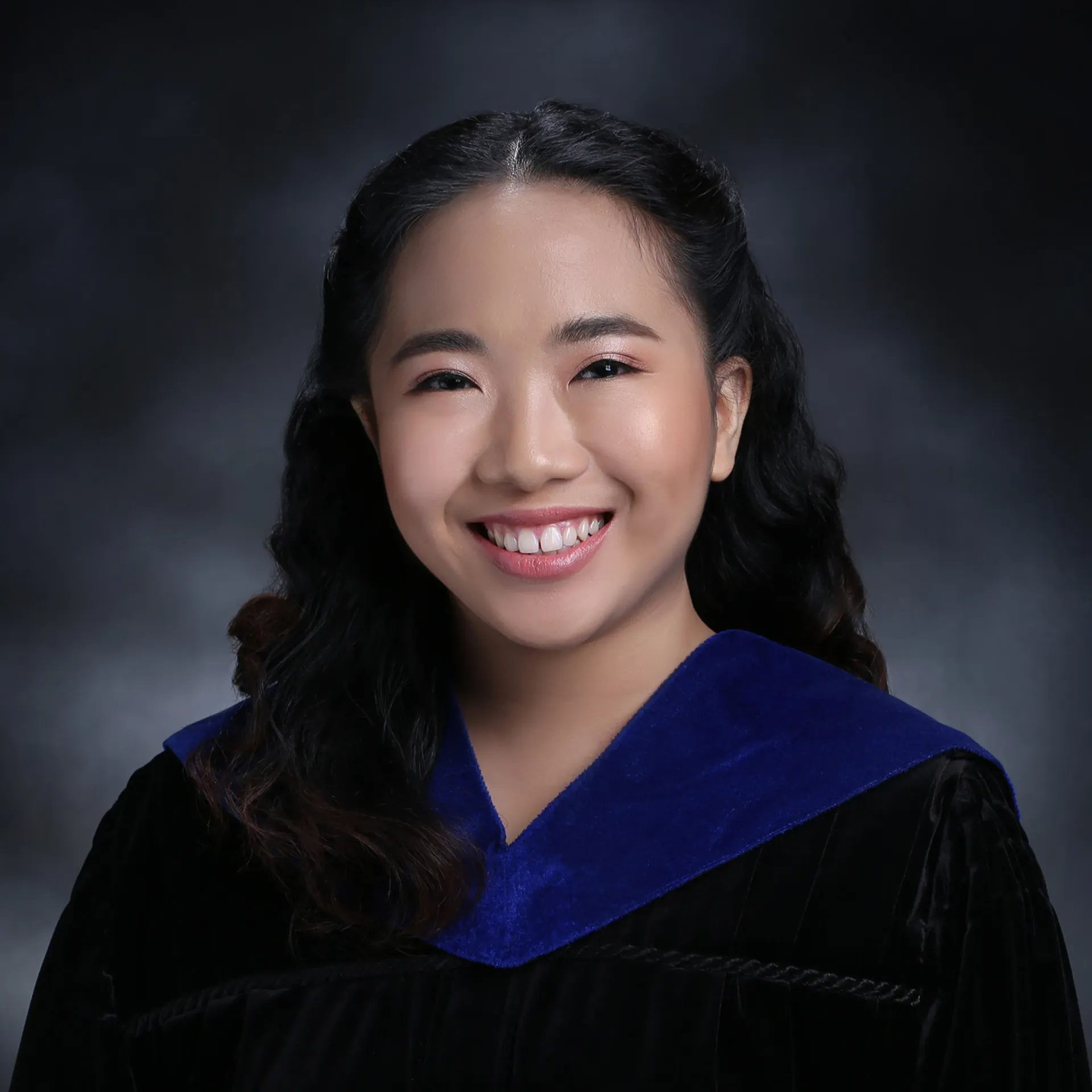 Jianne Joyce Visaya, Executive Vice President
But it is what it is, I have to leave somehow. And within those six years, I met wonderful people and gained experiences I'll treasure forever.
To TomasinoWeb year 14, specifically Exec 14 and Core Group 14, you made my first year of officership delightful. I gained friendships that I will forever cherish and rely on; you know who you all are and I appreciate all of you. Org work was bearable because of all of you–it subconsciously took my mind off of academic stress. I had my lapses, which I hold myself accountable for, but you always understood and still believed in me. It was a pleasure being your Executive Secretary.
To TomasinoWeb year 15, it was a rough year transitioning from online to face-to-face activities. The entire publication year was a rollercoaster type of up and down, but I'm glad to work with equally dedicated people to their craft. Admittedly, I still made mistakes even in my second year as an officer–I was far from the ideal leader I expected to be but with gratitude, it was an honor to be your Executive Vice President.
To Brin and JC, I am filled with gratitude having to work under both your presidencies. You both are great leaders, co-officers, and friends. You helped me shape the leader I am today which I will ultimately use for my future endeavors. If it wasn't for both of you, I wouldn't be able to fully discover my capabilities, my threshold for many things, and what I am best at. You will do great things and I look forward to witnessing that.
To 4BES1, I've always sensed a tight camaraderie from all of you. I felt that we have each others' back and it's comforting to know that we're graduating together. From seeing you face overwhelming deadlines then victoriously witness you receive your diplomas, I feel so proud to have you as my blockmates. Ito na, nakapagtapos na tayong lahat. We'll see each other out there.
To my friends from Nueva Ecija and some turned-Manila friends, you always give me a familiar feeling, especially when the city noise is overwhelming. It is comforting to know that I can always go back to the people from home, the people I grew up with. Talking to some of you is always refreshing and is a nice brief pause to a busy Manila life.
To Bianca, Joie, Nicole, you three have been backing me up since day 1. From a homesick probinsyana who was shy and intimidated by Manila people, you guys extended your hands and welcomed me to Manila gaining me another family to go home to.
On challenging days, you brought me nothing but love–most of which resembles sandwiches and iced coffee. When the pandemic hindered you from doing those, you accompanied me through video calls–may it be a thesis study date, a How I Met Your Mother rewatch, or simply watching me unbox K-Pop merchandise. I treasure those moments as much as I treasure you; I'm glad to keep them both forever.
To RJ, you were with me through major breakdowns and countless utterances of "Ayoko na, 'di ko na kaya"—I'm genuinely grateful for you saving me from those. You were with me along the process from start to finish. Here, I know you will eventually say in return, "Sabi sa'yo kaya mo, diba?", which are just the exact words that I need to continue. I thank the heavens for having you by my side and always having my back.
To Manang Joana and Manang Lara, along with my bayaws, Kuya Wilson and Kuya Rolph, you are my support system. I don't say it that much but I appreciate you for looking after me every time. I feel precious whenever you take care of me, it makes me feel so loved being your bunso.
To Mama, Papa, Lola, and Dade, you all were such great guidance in different aspects but in perfect balance. I'm filled with gratitude for all the things you've done and given to me in order to finish my undergraduate studies. It might not be the most ideal finish; there were could-have-beens, but I know you're proud of me regardless. Dade, I wish you were here. You would be the proudest seeing me in my black toga and say the words "Nagpintas man atoy apok nga atoyen!"
To 14-year-old Jianne, look: you're about to graduate as a Thomasian just how you dreamt of. Not once, but twice, and you're planning on doing it thrice. You once dreamt of this, now you're living in it.
To 21-year-old Jianne, what are you dreaming of now? Remind yourself that you're going to be living in it pretty soon. Believe me. Just trust the process, one at a time.
This doesn't serve as a farewell, but a thank you.
UST, you've been my home for six years. You honed this dreamer into an achiever shaping me to be a competent Thomasian ready to conquer what they call the real world. You've been wonderful and had me meet equally wonderful people.
To which, I will say, Maraming salamat, UST. Babalik at babalik ako sa'yo.