In junior high school, there used to be a girl you'd see in the corridors of a small school in Manila. When working, you'll see her intently focused as if the world just stops around her. You could find her with pages and pages of handwritten notes, sometimes even with post-its to begin with. She was nowhere different six years from now–still wearing glasses and is busily writing or reading something.
"It's not perfect," was something she would typically say.
If anything else, she was kind and considerate to many people but ruthlessly unforgiving to herself. If an article goes awry, it would be resolved with a great amount of scrutiny and guidance. If a piece of work or a task is partially accomplished, she will offer kindness and assistance.
Her work ethos has always been based on achieving perfection. Every line and corner must be correctly formulated. All sentences must be free of error. Every margin and pixel must make sense. These were just some of the things that surprisingly and happily kept her up at night. Secretly, she held herself to ridiculously high standards which many people praised her for. And this went on for the next decade of her life.
That girl still remains a closeted perfectionist, taking the form of an exhausted yet (slightly) optimistic fresh graduate–which unsurprisingly is me.
In my entire undergraduate career, many people have held me to high standards which I believe is a compliment. In the past four years, I have had a stint in campus journalism and have frequented academic conferences. My name, according to colleagues, has positively reverberated in circles. Of course, I cannot fully claim that I was truly good nor infallible despite being called a "generational talent".
And in those four years, I have been taught what it means to rise, sink, survive, and persevere. I would compare most of my undergraduate experience to skydiving–overwhelming, terrifying, yet exciting. Despite the thrill of it all, I still count everything to its last days to see how long it takes before I could be that perfect version of myself.
"Seven semesters left," I counted in freshman year. I figured that it was easier to count by semesters rather than days nor years because they felt like eons. In times when the word count gets exhausting and deadlines get too steep, I repeat to myself how many I've got left.
If anything, life was going surprisingly well in freshman year. Of course, I anticipated much of the challenges that my undergraduate life offered. Although I attended the same university for senior high school, college was a completely different field.
There were the professors our high school teachers warned us about and the amount of work that our courses would demand from us. The only thing they did not teach, I believe, was how to deal with how you change the same you in a million different ways. My senior high school self loved my field of study; my senior year self still does but with a slight change of heart–nothing that should be feared nor shunned either.
There the pandemic struck. Everything was about to go well. In my second semester, I was set to attend an exchange program, become one of the leads of my organization's University elections special coverage, and partake in my first academic conference as a college student.
Almost none of that happened. Other things did, though.
My colleagues and I in TomasinoWeb paced back and forth to the office for meetings and deadlines to beat. I was running some operations in our publication, while willingly learning on the side how the other side of the organization works. If anything else, I believed myself to be capable of my role but I never knew how much most of it would eat me up–and it involved forgetting who I was in the process.
The pandemic was harsh on everyone. There will be no attempts to make myself any different other than the fact that I, too, was a student. In 2020, my colleagues and I did the impossible. We still remained students despite having to settle with the difficulty of online classes. It involved founding a special crisis coverage which later earned an award I've dreamt of for five years. In fact, scratch that. None of it was impossible; we were just doing our job.
However, becoming a student leader and a campus journalist meant one thing: you cannot afford to mess up. I've been in more precarious situations than I could even remember. There were times I was summoned to important meetings. Many of them threatened to cease the thing I've been passionately building–things I've been trying to protect and perfect.
I've spent countless nights crying and many where caffeine is the only thing keeping me going. There were many unforgiving nights where I blame myself for my limitations and for all the things I could've done. This went on for the rest of my undergraduate life.
That seems quite difficult to believe, is what many people would tell me. From top to bottom, the work I've done over the years seems pristine. If anything else, being a "generational talent" means having accomplished so much; yet what they don't tell you is its torturous invisibleness in situations where you desperately want to be human–an anxious student who, by context, frequently feels the weight of the world on their shoulders.
The thing about perfection, as I have learned, is that it can serve you so well in many ways. Undeniably, I wouldn't have reached many feats without it. Likewise, it is the cheeky little devil that perches up on my shoulders and tells me I should do more–to the extent where I end up frozen on my bed for hours.
There are battles I've fought that were irrevocably and silently scarring. There are many challenges I have told only a few people about and ones only my guidance counselor would know of.
If anything else, perfectionism taught me that I am far from perfect and that is more than okay. I do not have to be a model in every passing moment nor entertain all the thoughts that tug on my shoulder. I am human and alive–this is what and who I am. Nothing else, nothing more.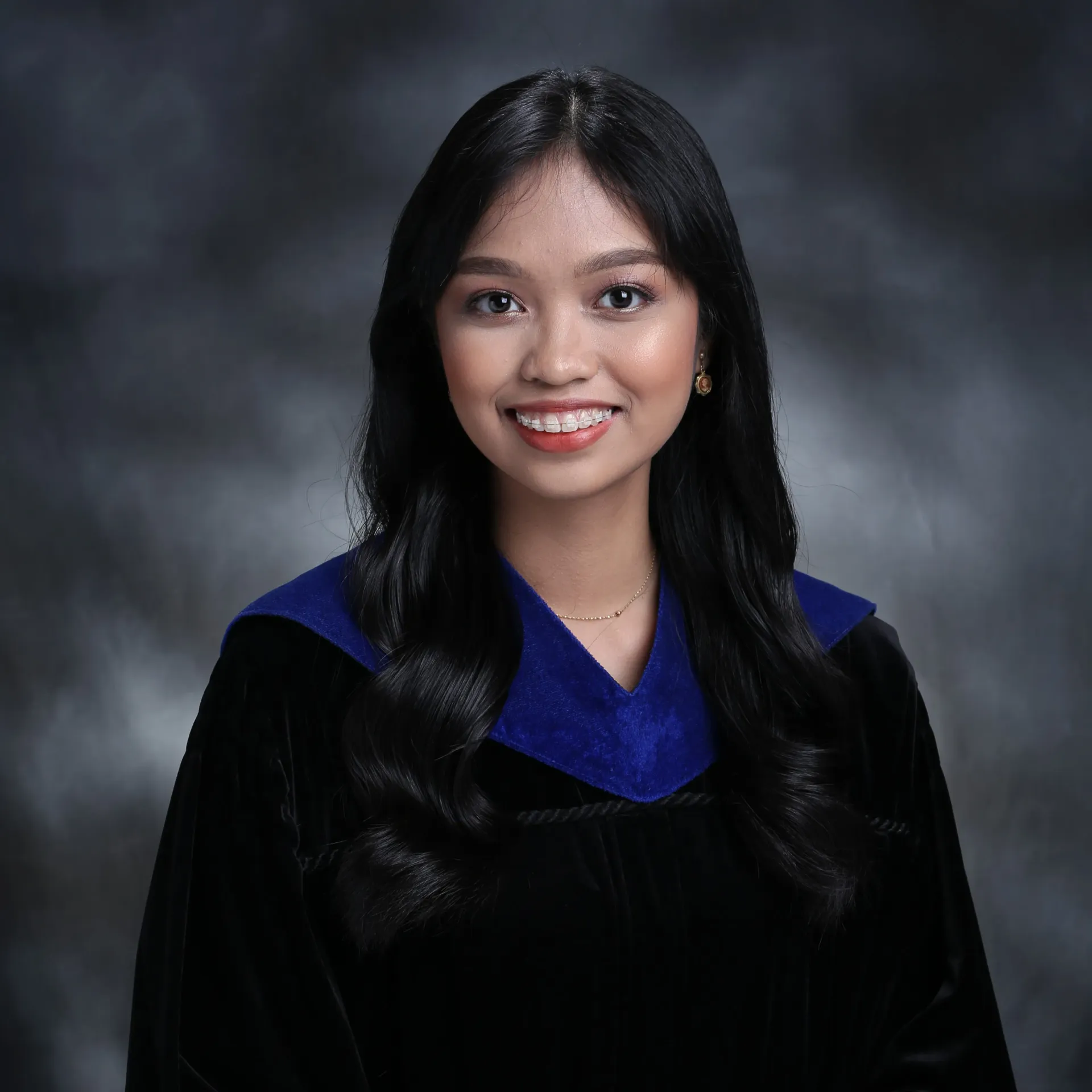 Brin Isaac, outgoing Chief Technology Officer
While many have witnessed my glory, I would like to show gratitude and shed some light on the people who have been there for me, when I was "perfect" and the other way around.
To my parents Lala and Randy, thank you for supporting me in every step of the way. I am eternally grateful for the sacrifices you have made for me and my brother Oliweg. Thank you for believing in me even in times when I felt that my dreams and goals seemed too steep. I shall continue to pay it forward.
To Assoc. Prof. Jose Ricarte B. Origenes, thank you for the guidance and strength you have given me, especially when I served as the former chief officer of TomasinoWeb. Your patience and understanding those years did so much to keep a slightly pessimistic yet goal-oriented student leader going. I will forever be grateful for having you as an adviser and a mentor.
To my college barkada Yana, Yani, Josh, and Sean, thank you for being there on my many firsts, lasts, and in each victory and loss. My youth is largely defined by our time together and I am more than lucky to have spent it with the four of you.
To TomasinoWeb, my gratitude and love for you is overflowing. Keep holding the line and creating passionately. I am always rooting for you.
Last but not the least to RJ and Marsh. My heart goes out to both of you. My success is not mine alone–it is and will always be yours as well. You know all my words, said and unsaid.
After being a campus journalist for many years, I must take my farewell and finally let my pen rest.
I've written much more than I could even remember. Over the years, I've learned that each story is different–not all of them will reach a perfect ending. This one didn't either. There's many things I still believe I could have done. But is it one that ended happily despite its imperfections? Yes. It really did.