No matter how old we get, the spirit of Halloween never dies. The moment the breeze of October approaches our windows, we immediately ask ourselves: "What should I wear for Halloween?"
It's that time of the year when we can freely express ourselves in fun and creative ways without the fear of getting ridiculed or shamed by others. Whether you want to dress up as a ghost, a monster, a Disney princess, a superhero, or a villain, you'll be able to live out your fantasies and channel a different persona — even just for a day.
But while Halloween paves the way for self-expression, it has also become a minefield of ignorance. Every year, there would be a lot of people, especially celebrities, who would dress up in offensive, insensitive, and disturbing costumes. From countless cases of cultural appropriation to the unending mockery of marginalized groups, it's clear that our ignorance has become scarier than Halloween itself.
To ensure a delightful celebration without spoiling the occasion, below is a list of Halloween costume DON'Ts you must consider. Are you worried that your costume might be offensive? This list contains all the inappropriate themes, ideas, and practices you must avoid.
1. DON'T wear hairstyles, accessories, or clothes that belong to a different culture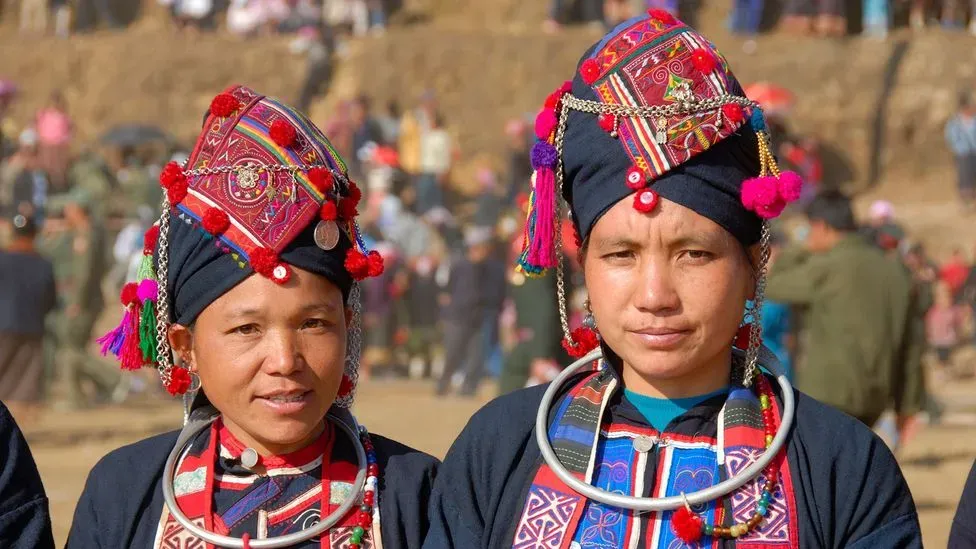 Photo from Alamy
Cultural appropriation is never okay. In case you don't know, cultural appropriation is the act of adopting elements from a culture that is not your own without showing understanding and respect to that culture. These cultural elements may include hair, clothes, vernaculars, and behaviors, which a person from a different culture imitates in often demeaning or exaggerated ways.
The desire to come up with an eye-catching costume is what urges many of us to wear cultural markers such as sombreros, kimonos, headdresses, and dreadlocks carelessly. We fail to understand that these cultural elements hold significant meanings to certain groups of people. They are reflections of their experiences and cultural identities. Thus, these groups would prefer their cultures to be treated with sanctity and respect and not turned into costume party fodder.
To imitate a group's culture in any way is to devalue the personal and historical significance such culture holds to that group. For instance, the Native American headdresses are symbols of strength and honor to the indigenous people of North America. They were given to people who have earned the right to wear them — those who have done remarkable deeds and made honorable sacrifices for their communities. Hence, non-Native Americans wearing it and turning it into a costume completely disrespects its cultural roots and the Native Americans.
Be mindful when choosing a costume that's tied to a foreign culture. Whether you're going for a fictional character or a foreign celebrity, avoid wearing cultural markers, such as hairstyles, accessories, or clothes, that are sacred to cultural groups you don't belong to.
2. DON'T paint your skin to match a different race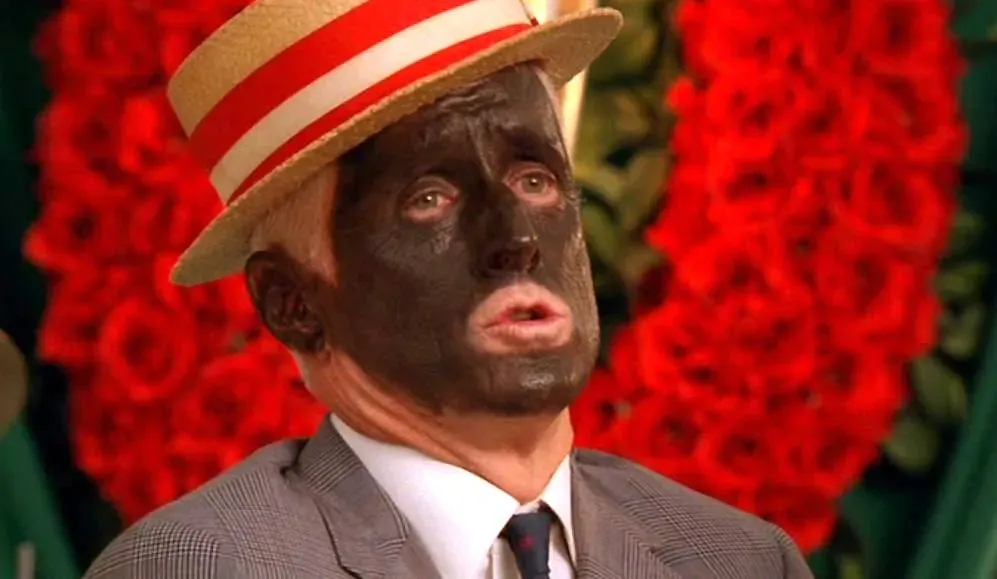 Screengrab from Mad Men (2007)
Painting your skin to imitate characters not associated with a race, such as The Hulk or the Smurfs, is fine. However, painting your skin to match a race you don't belong to is completely unacceptable. This practice may come in the forms of blackface, brownface, yellowface, and redface, which mimic Black, Brown, East Asian, and Native American groups, respectively. Over the years, this has become a controversial trend in Halloween celebrations. From Julianne Hough to Colton Haynes, many celebrities have sparked outrage for painting their skin in an attempt to dress up as a race they don't belong to.
You might wonder: what's the big deal about blackface, brownface, yellowface, and redface anyway? The problem with these practices is that they disrespect the races being mimicked. Even if you have no ill intentions, it can be taken as an attempt to mock a race as you are turning a person's skin color into a costume. And before you argue that "it's just for fun," note that these practices are rooted in a history of racism. They aren't just imitations; they are acts that perpetuate racism and oppression of marginalized groups.
Before making their way into Halloween, these practices first sprang from early forms of minstrel shows, where white American actors would rub their faces with theatrical makeup, such as greasepaint, wax, shoe polish, and prosthetics, to impersonate other races exaggeratedly and reinforce racist stereotypes. Over the years, this act has become a way for white Americans to mock and dehumanize marginalized groups and assert their superiority over them. Hence, those who decide to wear blackface, brownface, yellowface, or redface, regardless of their intentions, are supporting and maintaining a racist legacy of oppressing and dehumanizing marginalized groups.
If you really want to dress as a character or figure whose race is different from yours, then you may do so without painting your skin. You may simply wear one of their iconic outfits (as long as these aren't cultural markers), imitate their persona, and you're good to go. For instance, if you want to dress up as Princess Tiana, there is no need to paint your face darker. Simply wear a green dress and a leaf-shaped tiara, and you'll already feel like an elegant Disney princess.
3. DON'T mock religions
Photo from Amazon
Like cultural appropriation, mocking religions has become a mainstay of Halloween festivities. Every year, we are greeted with the sight of costumes that ridicule religious figures — whether that be a priest, nun, monk, rabbi, or deity. You'd see people dressed up as sexy nuns, pregnant nuns, evil monks, and even caricatures of revered religious deities.
While this may seem harmless to some, it is very much offensive to religions that are being subjected to mockery. Bear in mind that religion is something important and sacred to many people. It may not hold meaning to you, but it definitely does for people who hold strong religious beliefs. When you ridicule a religion's clothing, you are belittling that religion and all the experiences and inner struggles that its believers grapple with.
And even if you intend to appreciate or pay homage to religion, depicting religious elements in your costume may still come across as offensive. Similar to cultural appropriation, this act disregards the sacred historical and cultural significance of religions to those who conform to it. There may be religious groups who prefer their beliefs to remain sacred and not be used for public festivities, especially by those who don't hold the same beliefs.
Thus, it is best to avoid dressing up as religious figures or deities that are sacred to a religion. Or, even better, don't dress up as any religious figures or deities at all. There are so many other options for Halloween costumes, anyway.
4. DON'T dress up as victims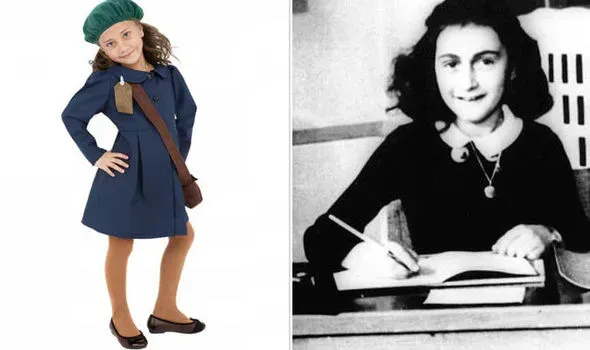 Photos from Halloweencostumes.eu and United Archives GmbH/Alamy
As ridiculous as it sounds, victims of tragic events have become Halloween costumes. In recent years, costumes of Holocaust victims Anne Frank, World War II evacuees, Columbine High School massacre victims, and even rape victims have emerged.
These costumes belittle tragic events and their victims. The Holocaust, World War II, Columbine High School massacre, and sexual assault are extremely devastating events that must be taken seriously. Using them for your costumes in festivities such as Halloween for the mere purpose of amusement underplays the severity of such events and the traumatic experiences that victims faced.
If your intention is to honor or pay tribute to victims, this is not how you do it. You are only disrespecting their memory and reducing them to mere objects of entertainment.
5. DON'T dress up as controversial historical figures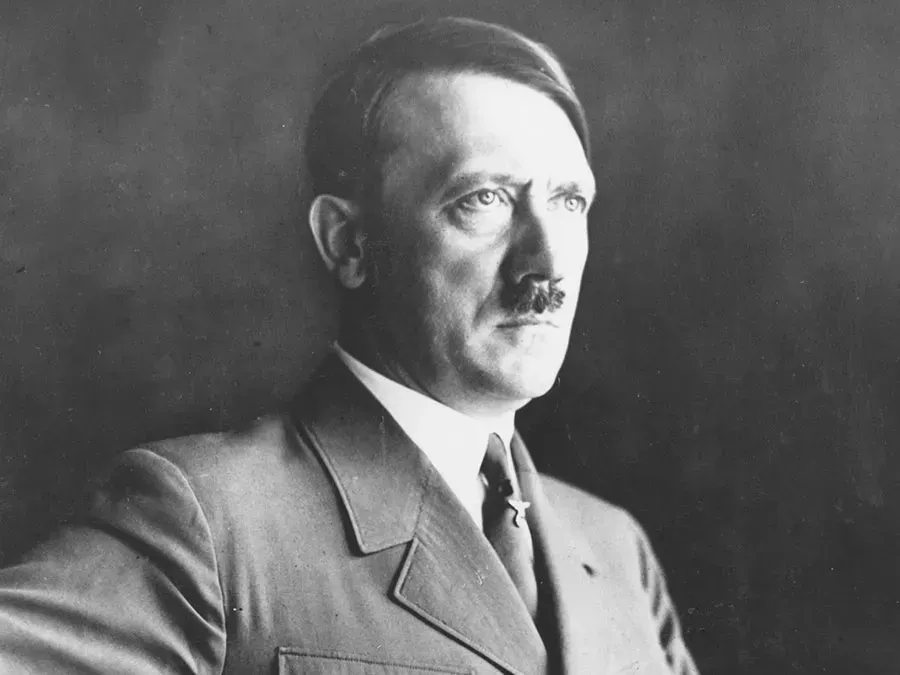 Photo from Getty Images/Thinkstock
If you think it is cool to dress up as Adolf Hitler, Joseph Stalin, Osama bin Laden, or any other controversial historical figures, think again. And please, pick up a history book.
From countless human rights violations to mass genocides, these people have committed the vilest crimes against humanity and taken away millions of innocent lives. Hence, to dress up as them is to trivialize the crimes they have committed and disregard the grave sufferings that their victims went through. There is absolutely nothing "cool" about that.
Moreover, this also applies to controversial figures in the present, such as terrorists, violent police officers, and corrupt rulers like Donald Trump. Be sensitive to the victims of terrorism, police brutality, and government corruption.
Instead of these wicked people, why don't you dress up as a heroic person instead? You can go as Abraham Lincoln, Joan of Arc, or your country's local heroes. (All the while keeping the costume appropriate, of course.) Wouldn't it feel cooler to dress up as an honorable hero who has saved millions of lives and made the world a better place?
6. DON'T dress up as serial killers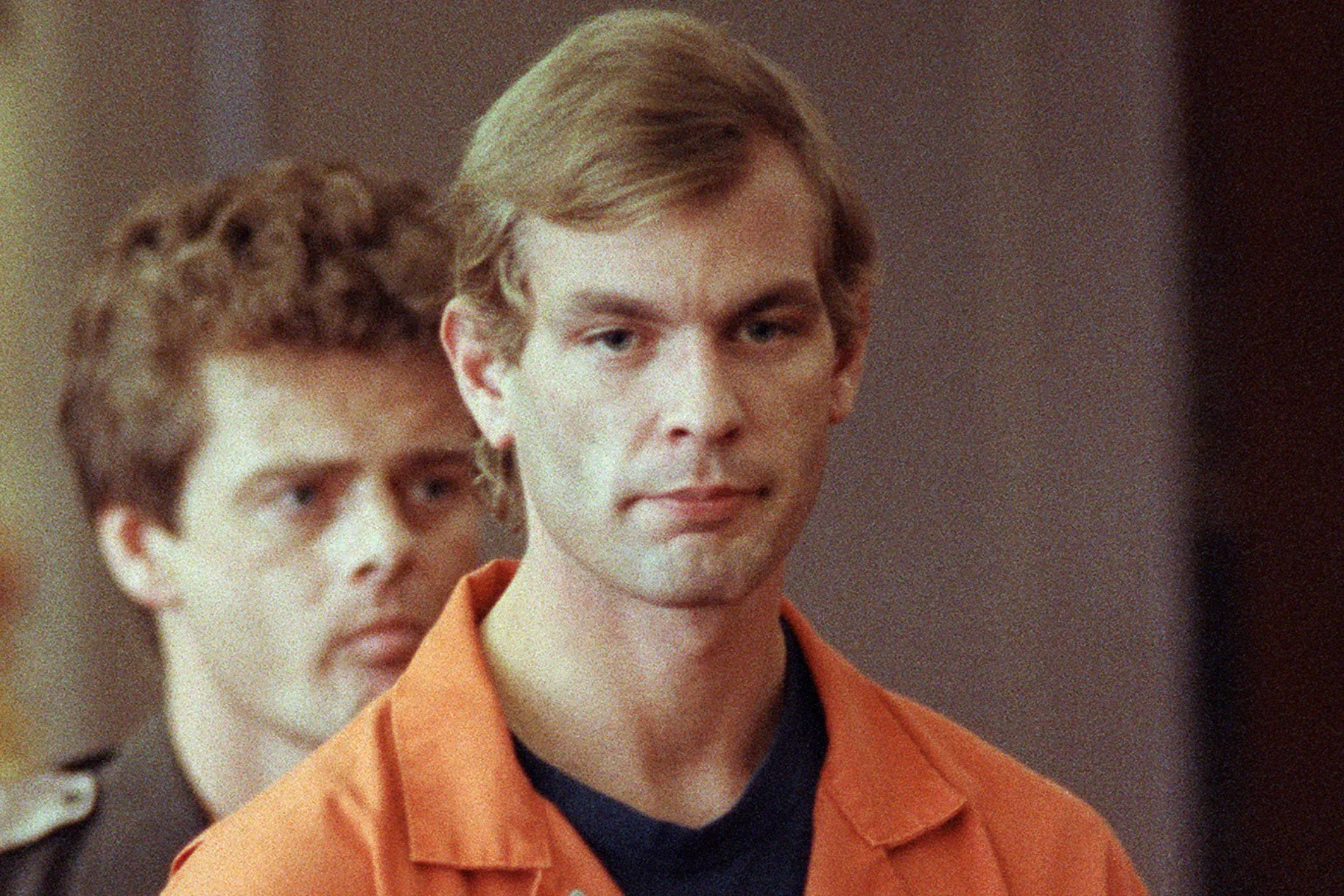 Photo from Getty Images
With the rising popularity of serial killer movies and television shows, dressing up as non-fictional serial killers has become a popular trend in Halloween costumes. Just last year, some people have dressed up as notorious serial killer and cannibal Jeffrey Dahmer, following the release of Netflix's controversial television series, Monster: The Jeffrey Dahmer Story in September 2022, which centered around Dahmer's life as a serial killer but was criticized for romanticizing the criminal's life instead of honoring the victims.
The problem with this trend is that it glorifies serial killers and the crimes they have committed. It promotes the idea that the tragedies these criminals have caused are something to make light of. More importantly, it is an immense disrespect to the victims and the family members they have left behind. Aside from trivializing the victims' tragic experiences, it also insults and disregards the emotions of their surviving family members. Just think about how they would feel when they see people dressing up as the person who took the life of one of their kin. Surely, they would not want to be reminded of their trauma and the person that caused it.
If, for some reason, masquerading as a 'killer' is really your thing, you can always choose a fictional character instead. You can go as Freddy Krueger, Michael Myers, Patrick Bateman, Norman Bates, or Ghostface. Since these characters do not exist in real life and did not cause real harm to real individuals, it is acceptable to dress up as them.
7. DON'T sexualize children's costumes
Photo from @latex_kitsch/X
Believe it or not, there are "sexy" or sexualized versions of cartoon characters' costumes. From costumes of the Powerpuff Girls to SpongeBob SquarePants characters, some people enjoy wearing provocative children's costumes. But while these outfits scream 'aesthetic' to some, they could be harmful to children.
Keep in mind that many children celebrate Halloween. Turning a costume that they typically wear during the celebration and represents them (e.g. The Powerpuff Girls, who are kindergarten-aged girls) into a provocative outfit promotes the sexualization of children and creates a bad influence on them. Seeing other people wearing sexualized versions of costumes associated with them, such as costumes of television cartoon characters, may encourage them to do the same thing. It would make them think that it's okay for children to dress provocatively and display sexuality like adults do. And given their age, they probably cannot distinguish yet what's appropriate from what isn't.
If you really wish to don provocative costumes this Halloween season, there are several options you can pick from besides children's costumes. You can go as Catwoman, Black Widow, or Wonder Woman. You can wear a sexy dress of your desire. Just steer clear of anything that children would typically wear or those that represent them.
8. DON'T sexualize professions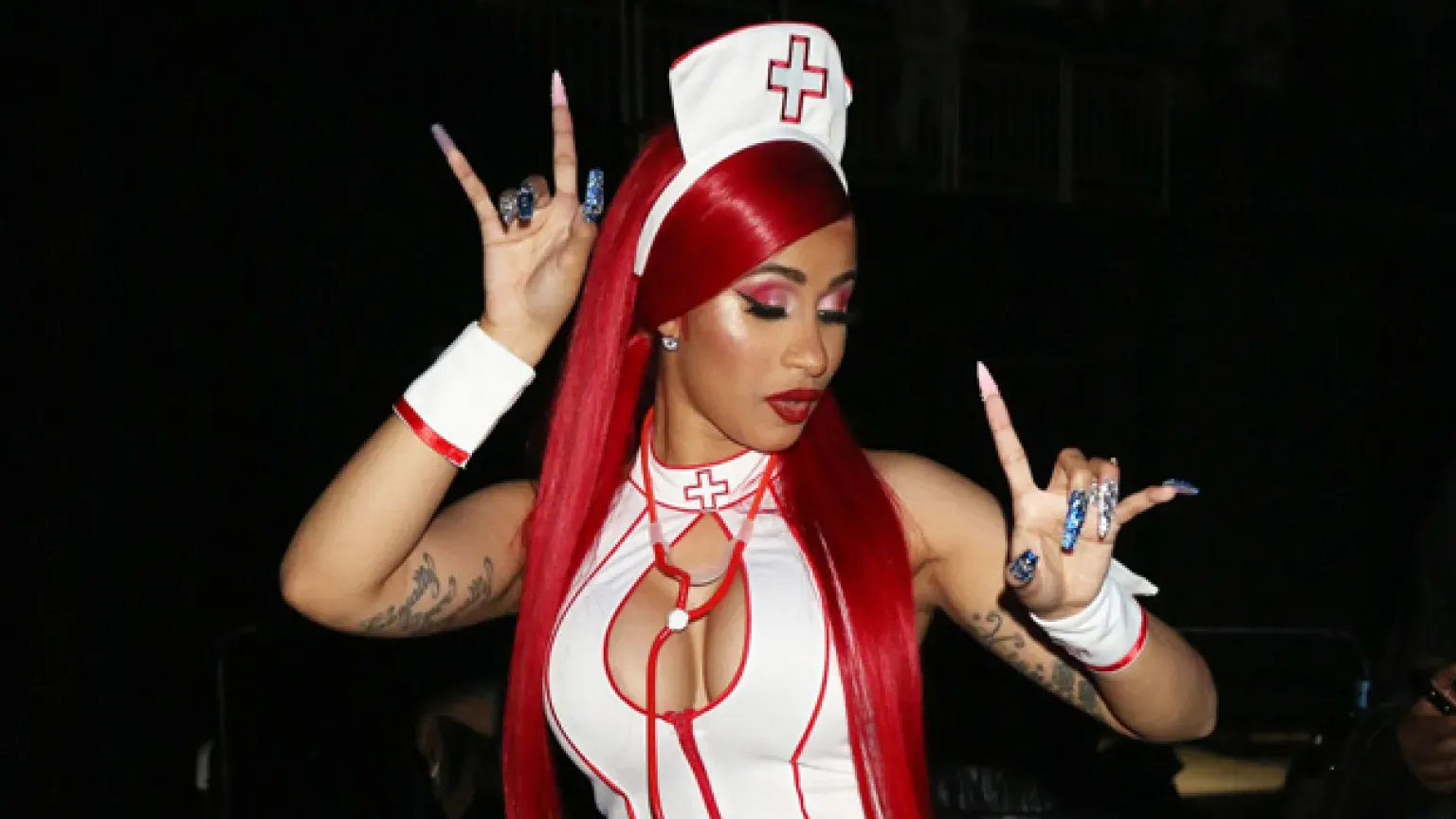 Photo from MediaPunch/Shutterstock
Besides children's costumes, uniforms of women's professions, such as nurses, cops, and firefighters, have also been turned into risqué costumes. The 'sexy nurse,' in particular, is a clear favorite. Over the years, it has been donned by many female celebrities, including Cardi B, Hailey Bieber, and Doja Cat. But as popular as these costumes are, many of us are unaware of their problematic aspects.
Sexualizing outfits of women's professions causes other people to view such professions as less professional. It promotes the idea that displaying sexuality and looking sexually arousing is a part of women's professions. This, quite frankly, is a blatant disrespect to all female workers and employees. While they exert loads of time and effort to accomplish arduous tasks, contribute to society, and make a living, some perceive them and their professions as mere objects of sexual desire.
This issue points to a much broader problem of our society: the sexualization of women. Come to think of it — male nurses, cops, and firefighters do not get objectified as often as their female counterparts. How often do we see 'sexy male nurse' costumes? For some reason, it's mostly women. This clearly shows how society continues to associate a woman's worth with her looks and sexual appeal more than her abilities and contributions to society. And what makes this even worse is how it has been so normalized — which is perhaps why some of us don't see it as a problem.
9. DON'T dress up as a mentally ill person
Photo from fotofrankyat/iStock
Over the years, mental illness has become a common theme of Halloween celebrations. Apart from inspiring the design of attraction sites (e.g. asylum-themed haunted houses), it has also birthed a harmful trend in Halloween costumes: imitating mentally ill persons. This includes wearing straitjackets, tying one's body in handcuffs and chains to depict violent psychiatric patients, and any other attire or props typically associated with mentally ill persons, often for the purpose of poking fun.
Though some people may not mean to, this practice contributes to the stigma surrounding mental illness. Wearing costumes that make fun of mental disorders, especially during an event that celebrates themes of fear and darkness, only urges the public to fear mental illness even more and make demonizing assumptions about mentally ill persons. For instance, we may begin to generalize psychiatric patients as "crazy" and dangerous, after seeing someone act violently while wearing chains around their body for their costume.
The multitude of stereotypes and misconceptions being perpetuated by these insensitive costumes further ostracizes mentally ill persons, especially those whose disorders are left untreated. With the fear of being labeled with derogatory terms and getting judged by the public, many of them choose to conceal their conditions and suffer in silence rather than seek help. This, in turn, only makes their conditions worse.
10. DON'T wear costumes that mock the LGBTQIA+ community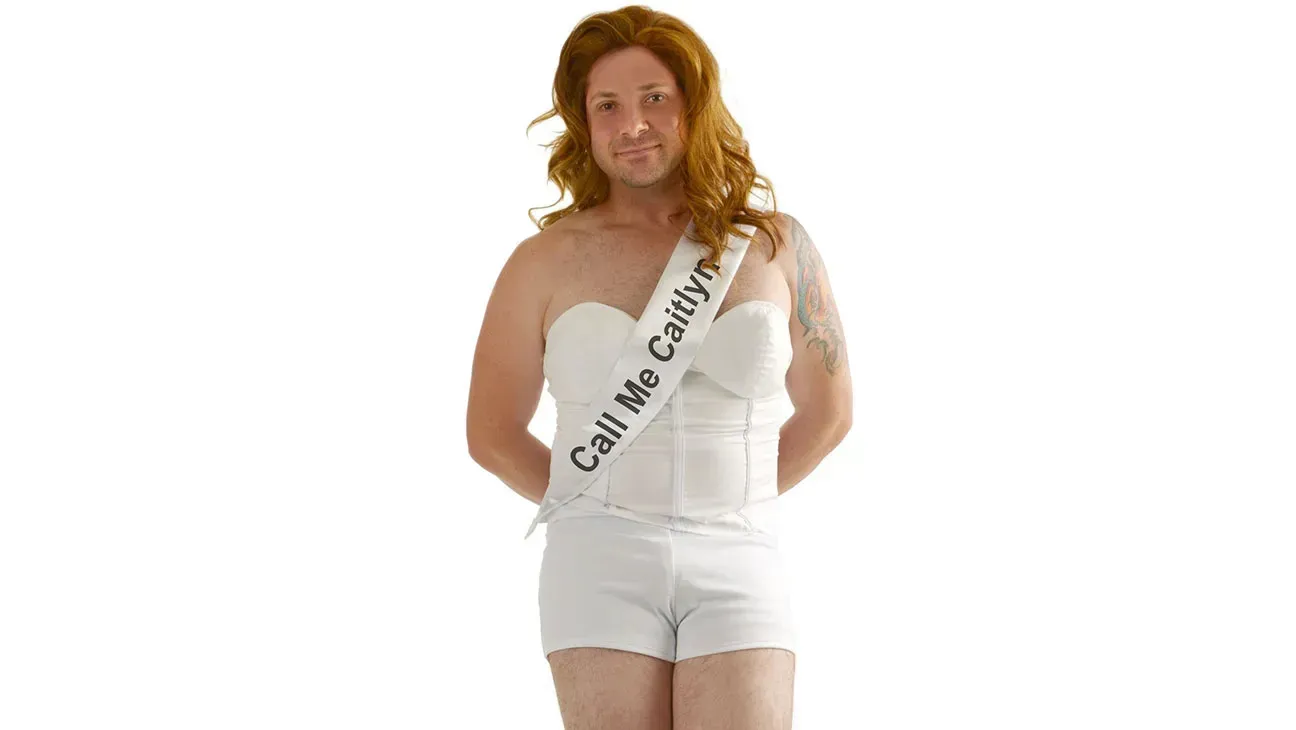 Photo from Anytime Costumes
Costumes that mock the LGBTQIA+ community have unfortunately made their way onto the shelves of retail stores. One notorious example is the transphobic Caitlyn Jenner-themed costumes, which poke fun at the outfits the transgender icon has worn. As stated by critics, the costume ridicules the transgender community and perpetuates transphobia by reducing Jenner and the transgender community to a caricature for others to make fun of.
These costumes should not have been made in the first place. They only make light of the predicaments that members of the LGBTQIA+ community experience and push negative stereotypes about them. The social exclusion, alienation, and discrimination that they face are serious issues that bring them a great deal of hardship. There is nothing hilarious or remotely amusing about that.
11. DON'T wear fat suits or any body-shaming costumes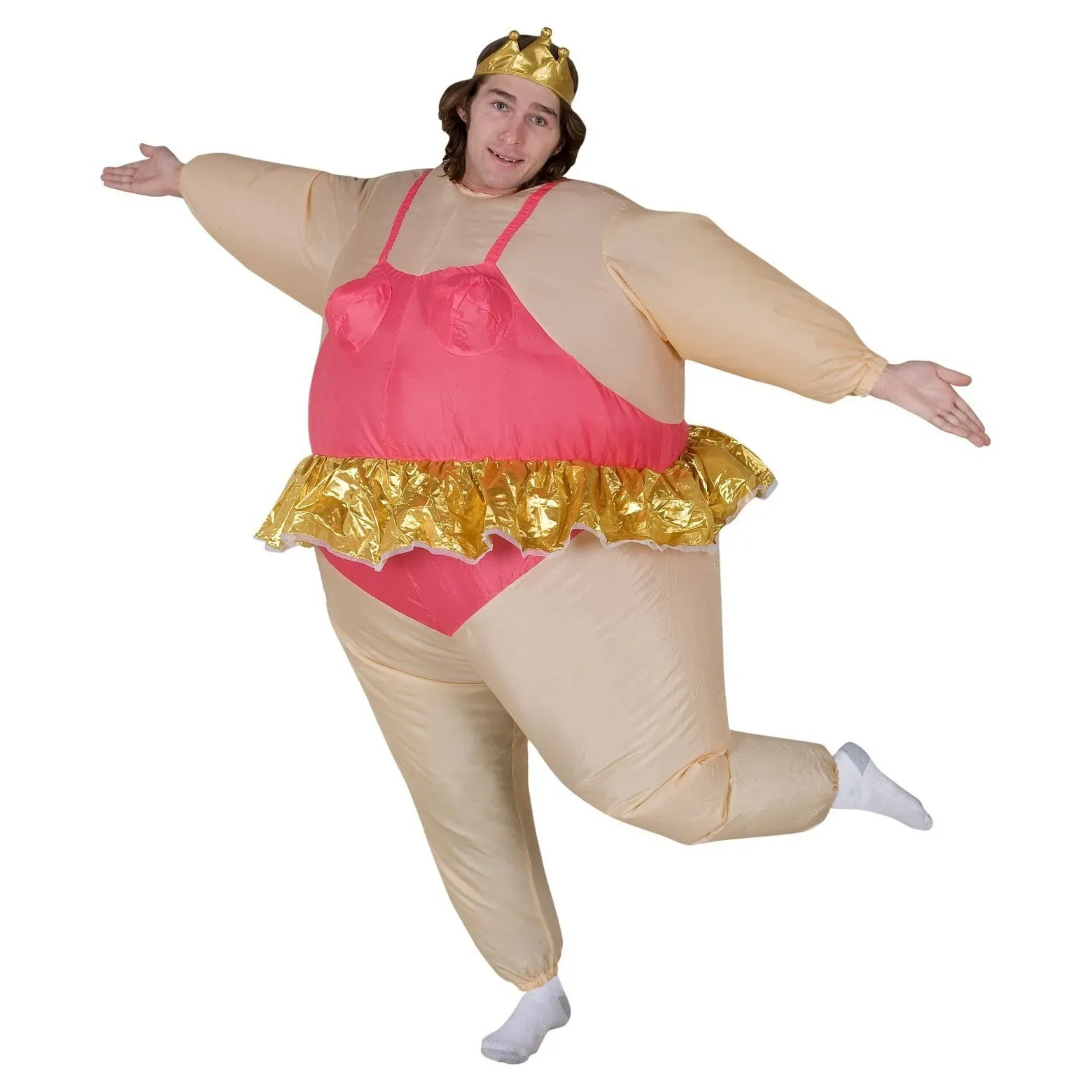 Photo from Target.com
If you're considering a fat suit for your costume, scrap that idea immediately. Whether it's a costume of your favorite plus-sized character or just a generic fat suit, ditch it.
Costumes that use fat suits mock plus-sized people and treat their body type as a joke. Plus-sized people are already struggling with negative emotions, such as shame, anxiety, and reduced self-esteem, because of their body type and how society perceives it. Seeing other people turning their body type, the very thing that brings them insecurity, into costumes they can make fun of only adds to those negative emotions.
Someone's body should never be turned into a joke. All body types, regardless of size, shape, and features, are beautiful and worthy of respect.