This article contains spoilers!
It seems like Barbie did not leave anything "un-Barbiefied," painting doughnuts, roller blades, and even the biggest malls pink weeks before its release in the country. It's impossible not to get excited as it convinced Barbie fans, and moviegoers of all ages that it was going to be the cinematic event of the year—and it was.
Greta Gerwig perfectly balances the pinks and pastels of Barbieland, and the blunt grayness of a patriarchal society in Barbie, one of the most anticipated films of the year.
'Achy but good'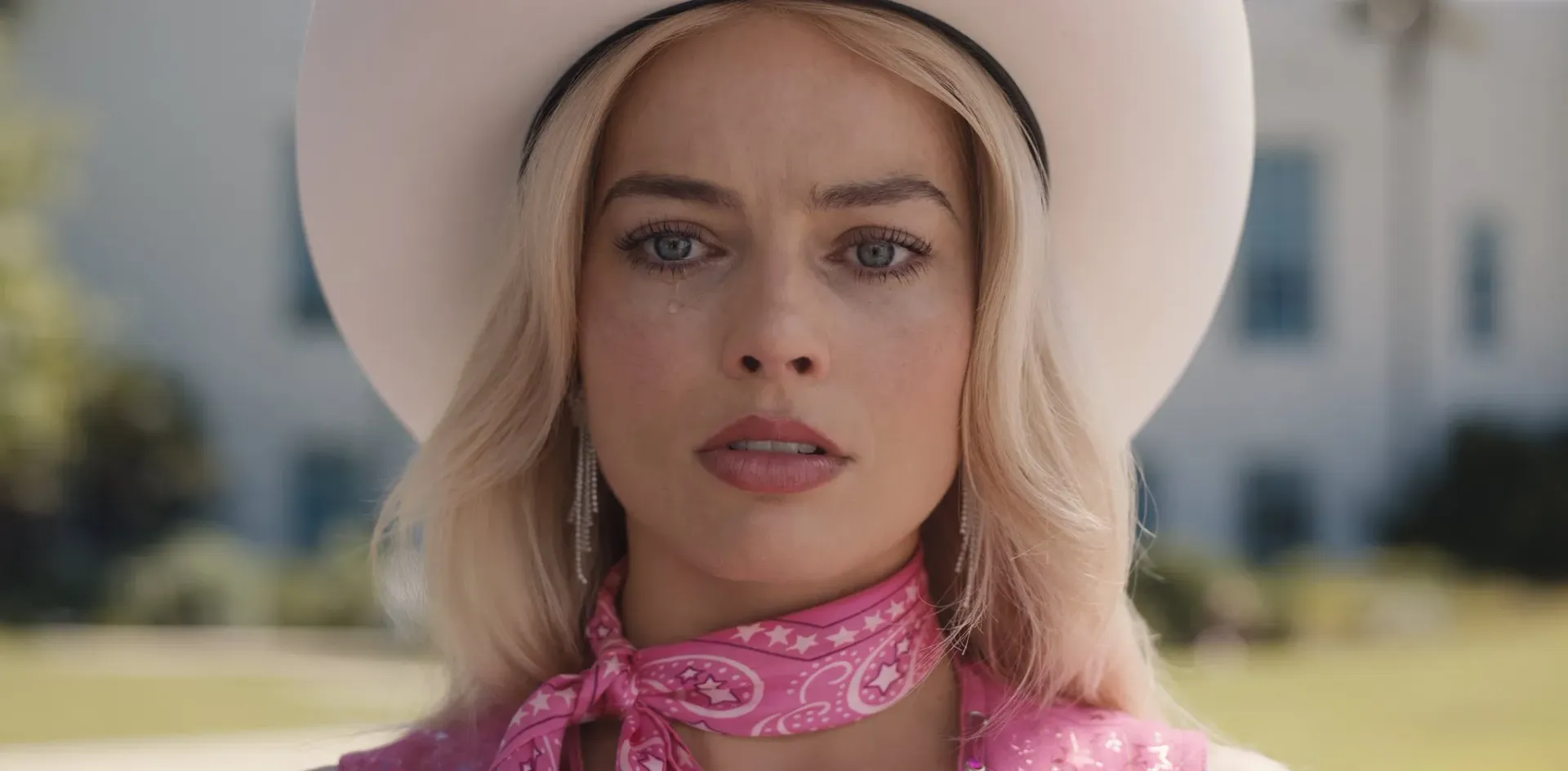 Photo from Barbie (2023)/Warner Bros
There have been many self-care posts about all your feelings being valid, and Margot Robbie's Barbie embodied that in the film. Watching a life-sized doll experience human emotions—such as thoughts of death, doubts, and layers of insecurity, was interesting to see. It also piqued my curiosity as to how Barbie will navigate them. It was seeing splatters of paint (emotions) slowly fill a blank canvas (Barbie), making me wonder if the paper will turn out as a muddy mix of colors, or an abstract work that welcomes varying interpretations. Barbie served as the positive for the negative feelings we beat ourselves up for. And even though I've been telling myself and others that it's okay to cry, to feel insecure, and to experience change, there was a refreshing kind of sincerity when I see and hear it coming from a doll experiencing the cacophony of human feelings for the first time.
The intention of validating the emotions we often feel shame for was not immediately shown in the movie, as it first presented how Barbie, when she first opened up about it (that iconic "Do you guys ever think about dying?" line), was judged like something was wrong with her, like she was malfunctioning. When she saw the looks of horror and worry from everyone around her, she quickly tried to save herself, and talked about how she was actually just dying to continue to dance.
The scene can pose as a commentary on how mental health—even though there have been countless advocacies, webinars, and encouragement posts about it—may still live under the deeply engraved shadow of mortification. It can also reflect how not everyone is "prepared" to face the "ugly" layers of mental health which can be applied to ourselves as we swim deeper into self-gaslighting just to say that we're fine, like how Barbie quickly turned her thoughts of death around. And how there's the fear of embarrassment in showing vulnerability, like how everyone on the dance floor stopped and stared at Barbie, not knowing what to do about what Barbie just said.
As Barbie tried to make friends with human feelings, viewers also got to see the arc of America Ferrera's Gloria, and how she navigates her own human feelings. Gloria's arc has got to be one of my favorites. It showed her character's journey of self-doubt and despair, and how she made her art a coping mechanism. Gloria also says that in the process of making her drawings, it really didn't feel good. This sends a message that healing isn't a straight line toward rediscovering joy. It will be bumpy, and it will require you to squeeze out all the negative energy in the process.
It also tackled the bittersweetness of nostalgia and change, and how Gloria was holding onto her memories with her daughter Sasha (Ariana Greenblatt). We have all mourned the people we once were, our younger selves that we left behind to step into our grown-up shoes, and that innocent wonder before it adjusted to the real world. And it was just something we have to accept and live with. Gloria adds a conclusion to her arc when she says "That's life, it's all change."
What's comforting about Greta Gerwig films is that she nails the genre of coming-of-age so painstakingly well, and she managed to apply the same theme to dolls and a mother of a tween daughter, both characters being far from the expected age bracket that a coming-of-age film usually entails.
A not-so-gentle reminder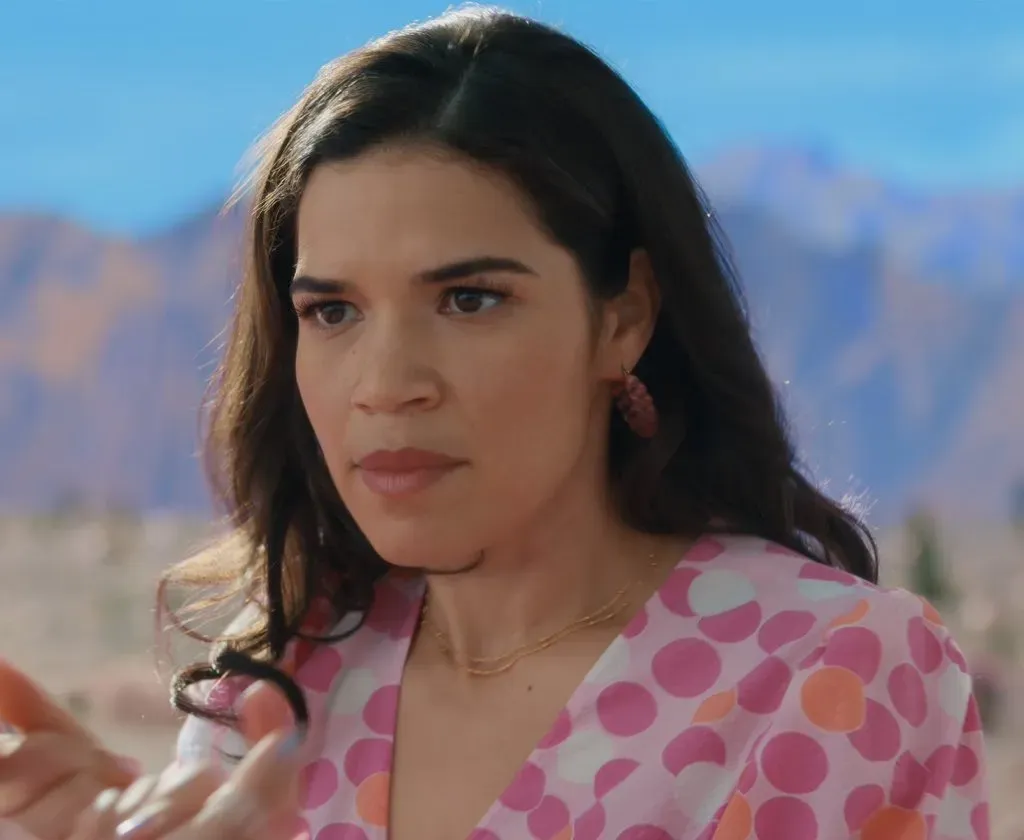 Photo from Barbie (2023)/Warner Bros
One of the defining moments of the film was Gloria's monologue. But it is also important to note the moments before that. As a crying Barbie repeatedly lays out her ruined sense of worth and confidence, Gloria simply says the opposite: "You're so beautiful," "You're so smart." The scene brought me back to several conversations I've had with my friends, and sometimes with myself. It was always a volley between someone saying "I'm not this," and someone who will always matter-of-factly rob your doubts of its power like it's nothing. It takes the shape of the many conversations we've had with those with whom we share our vulnerabilities. Before the grand moment of continuous truth bombs in Gloria's monologue, the small moment between Barbie and Gloria served as a more gentle depiction of a painfully accurate human experience.
Gloria's speech made my moviegoer bliss stop in its tracks. It was too real. And I was watching a fictional movie. One of the first lines left my jaw on the floor: "You have to be too thin. But not too thin. And you can never say you have to be thin. You have to say you want to be healthy, but also you have to be thin." Those exact lines made a home in my head for ages, but I could never dare speak them, so hearing Gloria spell it out for everyone to hear was scary and genius—in a sense that Gerwig managed to pick out one of the deepest facets of my consciousness, and present them unashamedly to the world.
The monologue was the beating heart of the film—for it contained the elements of the most humanity. It was a reminder, near to scolding, of what it was like to be a woman everywhere. It presented every contradiction and confusion that humans made for others, and for each other. The contradiction was entirely out in the open when Gloria says that women have to be grateful, despite being in a system that's rigged against them. That statement alone thrives in every aspect of being a woman, and it's saddening that it's deeply locked into society where women just have to live with it. In Barbie, however, even after a poignant reminder of womanhood, there was still beauty to be found—community. I may have heard variations of the monologue in other forms of media, but there will always be a need to put it out there. There will always be a need because there are still Barbies to be "deprogrammed," to be woken up, and because the system's still rigged. With that, Ferrera's delivery deserves every award imaginable.
The inconsistencies of being a woman were formed through elements of patriarchy—which Barbie tackled in the most surprising way.
The hard pill to swallow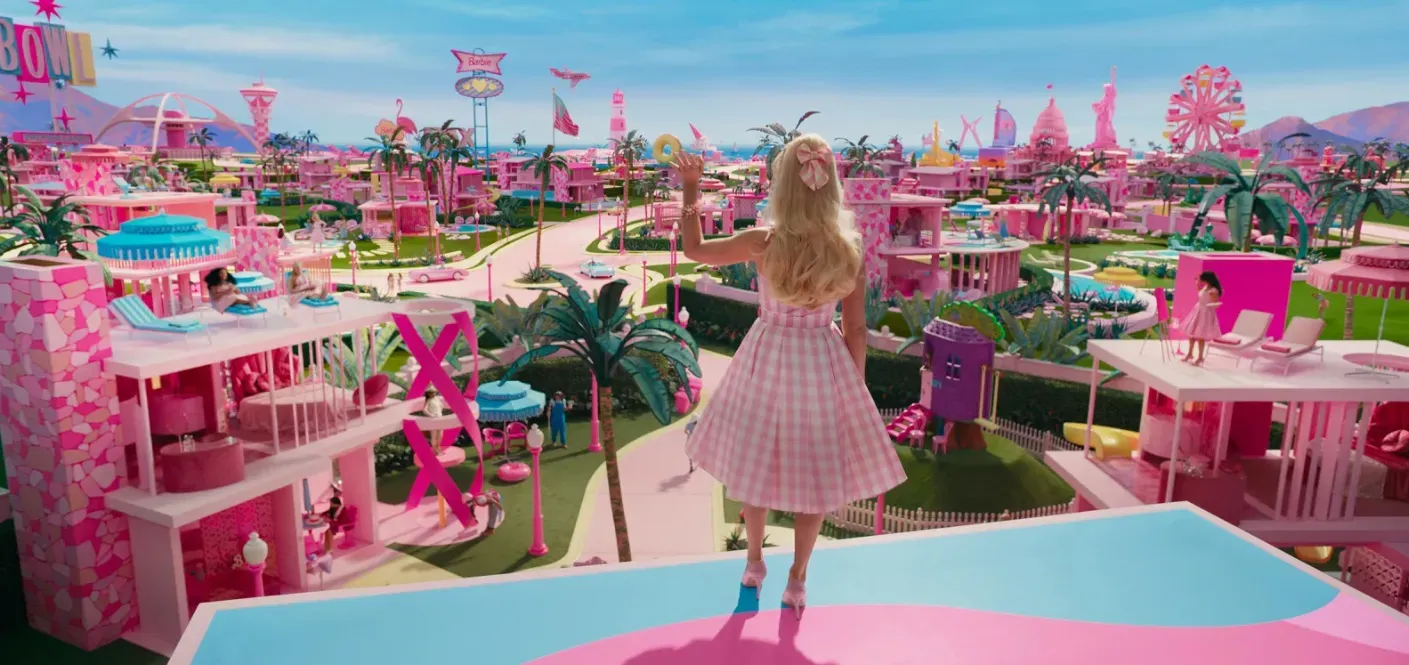 Photo from Barbie (2023)/Warner Bros
Ken (Ryan Gosling) points out that the real world (our world) is the exact opposite of Barbieland.
In Barbieland, matriarchy is alive and well. Almost, if not, all positions of employment and influence are occupied by Barbies—the supreme court, construction workers, Pulitzer Prizes. It was wonderful seeing Barbieland unfold on screen. But a hint of inequality was present, and it disadvantages not only the Kens, but also Midge (Ashlyn Madden), Weird Barbie (Kate McKinnon), and Alan (Michael Cera). These characters are not only below the amount of power that Barbies have, but they also sometimes are pushed to isolation for being different.
If it was the other way around, it's an oddly familiar world, isn't it? It makes Barbieland just another cookie cutter from the dynamics of our world, but the ones playing the roles are just different. The system's just as rigged as ours.
However, it's also important to emphasize that the matriarchy in Barbieland does not entirely parallel the patriarchy in the real world. Barbieland's matriarchy is not as destructive. In the real world, women face unrealistic standards in almost every aspect of their lives, with a lingering fear of violence being inflicted upon them no matter where they are. In Barbieland, Kens are simply ignored, and often told no.
Even so, the realization of inequality still pushed the Kens to pursue patriarchy, and discover a newfound power, leading to the downfall of Barbieland.
In the end, Barbieland was restored, but Gerwig offers a glimpse of what it can be, as the film's narrator Helen Mirren assures that someday, the Kens would hold as much power as the Barbies.
It may be a surface-level take on what feminism is, but Barbie was able to provide a solid entry point to the movement.
Barbie attempts to tie the excitement of seeing a nostalgic icon come to life, character arcs that tug at your heartstrings, and campy moments with literal sparkles into a bow. And it was successful.
Barbie is in cinemas now.