There are a lot of things that I grieve about. I've used the word "grief" for everything; it became the running theme of my life. I grieve for lost times, missed chances, the smiles that weren't seen, and for my father. I used to brand myself as someone who's in a perpetual state of grief, seeing sadness as beauty that manifested into reality. All because I thought that you don't have to explain yourself to others when you're sad. Maybe I'm using the word grief synonymously with regret, but does it really matter if it feels the same?
My teen years are easily captured in a collage of me getting sentimental while playing with iridescent bubbles when I shower, in putting songs by brokenhearted girls on repeat so when Spotify Wrapped comes out, I've curated the perfectly blue playlist to parade online. I also watch Sofia Coppola movies or hunt animes like Nana to conjure my idea of a tragic girl character, and I purposely write my diary entries like it's by some aspiring Nobel prize winner, using words that I picked from books I skimmed only through the first few pages because BookTok told me to read it.
Such theatrics almost come innately in us, as if we're being viewed from a kaleidoscope. There's a mystique and hedonistic flair from having teary eyes and flaunting it in the mirror that we are far too ashamed to admit. It's basically capitalizing off of your sadness, deliberately searching for attention. In pulling out this can of worms, people often feel guilty from the unspoken pleasure derived from being and looking sad.
So when asked, "why do you wallow in your pain?" I used to say, "because I grieve for what I could've been, inevitably ending the conversation and putting a reassuring stamp of purpose for all of the performances I did."
Sad girls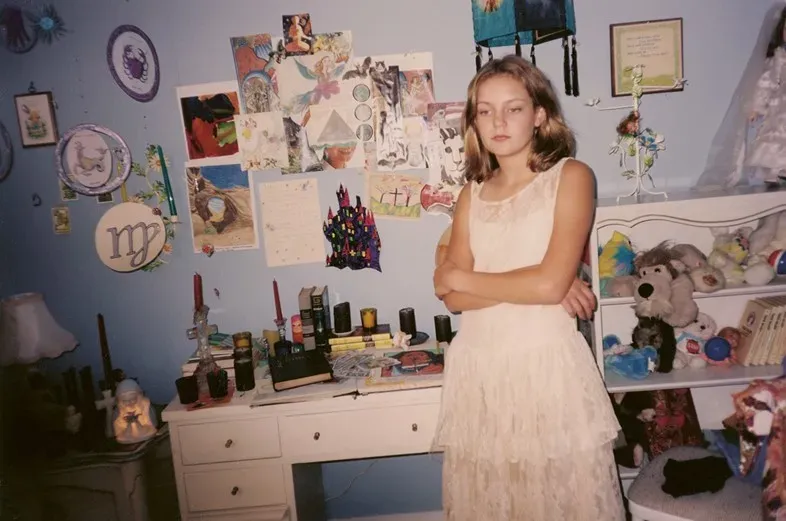 Photo from Sofia Coppola, Archive MACK/Dazed Digital
The Sad Girl Phenomenon, as we know it, plagued the dark-cyan space of Tumblr like a swarm of butterflies. Everyone deemed the sad girls the pretty, emotional ones with great abyssal depth that no one can reach. On Tumblr and Twitter, being a sad girl is to be adorned in messy mascara, preach countless quotes from movies like The Virgin Suicides or Girl, Interrupted, and have crushed cigarettes with lipstick marks at hand, with either Mitski and Fiona Apple playing in the background.
The sad girls of the internet, by pathologizing their depression through artful and media associations, have created a collective psychic voice that has evolved and is currently gracing us today with Sotce-inspired contents, Rayne Fisher-Quann's Internet Princess Substack, and of course, the classic Manic Pixie Dream Girl trope.
In a video essay by OliSUNvia on YouTube, she critiqued this dilemma on the desire for sadness to be tragically beautiful. It went to the lengths of scrutinizing its history and philosophies from Nietzche. It details that people came without a set of morals intact, instead we used to feel things and do them merely for the sake of it. The medieval period ordered torture and inflicted pain just to be wicked and cruel without a cause, and that is where the concept of guilt originated — I'm just sad to be sad, what of it then? It's a hard pill to swallow: art created from sadness is an undoubted sale — that the grief, regrets, and losses are wasted if not aestheticized, which often renders people's sadness as merely pretentious.
It's sad because it's an identity now, and yet, despite the criticism and disdain, there exists a keen gentleness from knowing that there are others that do the same.
Birthday blues
Photo from Cakes Men Like (1954)
Every March 7th, I get a hazy, confusing view of what life should be, making grief the ironic center of my birthdays. The wishes become vague, the friends lessen, and the cakes get bland. It's as if I'm a failure, because a misalignment somewhere made me stagnant and left directionless. It comes from the belief that in each birthday that passes, a part of us dies— that the person you were a minute ago is supposed to be forgotten, desperately erased so that we can say that the year was worthwhile and you're on to new things now, you've changed.
Birthdays and new years alike, the wishes and resolutions come like broken records. I want to eat healthier, I want to enter the dean's list, I want to have the latest Gentle Woman tote bag. We unknowingly become insatiable, desperately reaching out for more, impossible things. Even after I slugged my face with the skincare I checked off my wishlist, I noticed I just seemingly moved on to the next thing I thought I needed and wasted time being greedy. It's a loop of self-care amidst chaos.
I never tried anything different and instead just caged myself to a narrow and depressing lifepath because I didn't get what I wanted at the time I wanted. And from there, I missed the silver linings.
We tend to simplify things in disparity, just like how we judge sadness and happiness as between far-off ends that cannot co-exist together. Sadness comes in waves, and it's just a matter of swimming through its waters. Making the birthday blues amidst the panic and regrets is an intimate and lovingly human experience because grieving for our teen selves is proof of our self-love.
Candles out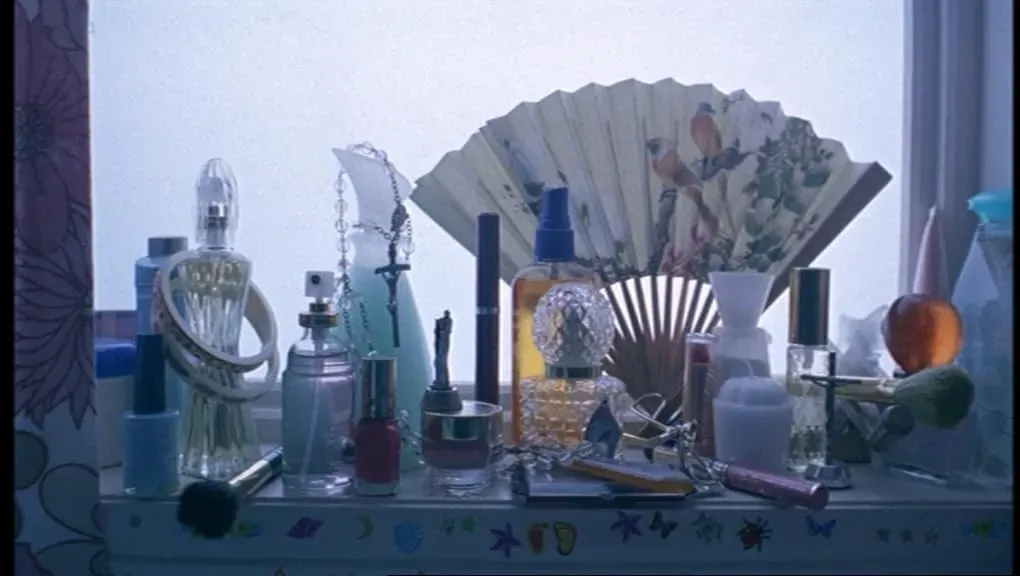 Photo from The Virgin Suicides (1999)
Crucifying ourselves because we deem melancholy as part of a good spectacle is not entirely right; if not, it tends to make us feel worse and ugly inside. If you want to either take the day off or attempt to be a workaholic to fill up the emptiness — that is one good string of sanity and devotion, no matter how small it may seem.
We may loathe and self-destruct when we realize we are no longer teens. Yet we still act like teens, seemingly stuck in our 17-year-old bodies but sadness is not the absence of happiness, opportunity, and sense of self. So, we might as well stop ourselves from the self-guilt and embrace that when we doll up to do our assignments, embody fictional characters, or share posts decorated in niche references to exist with that sadness, these are just a few coping mechanisms that make us lovingly human.
Age is merely an illusion; you'll constantly be in arbitrage with the emotions inside your heart. We cherry-pick our sadness for what little we can do, which means we gently exist.
To Papa, I hope you know I take pride when people say we look alike.